Yonatan has a Bachelors and Masters in Computer Science from the Technion – Israel Institute of Technology in Haifa, with a concentration in algorithms, and holds six listed patents. After completing his BS, Yonatan enlisted to Unit 8200 in the IDF, where he rose to the rank of Major and received the Israeli Defense Prize.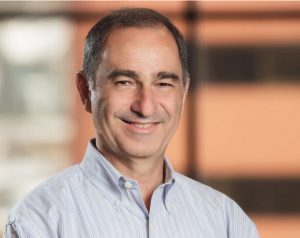 Rosh Intelligence Systems, founded in 1985
After completing his army service, Yonatan's entrepreneurial journey began when he founded Rosh Intelligence Systems along with friends from his unit. With Yonatan as CEO, Rosh developed artificial intelligence tools to help field service engineers diagnose, fix and maintain complex technological equipment. Among Rosh's customers were Xerox, Applied Materials, Philips Medical, Siemens, Olivety and other big corporations. 
At a later stage, the company's activity was transferred to the US, while the R&D group remained in Mevasseret Zion, near Jerusalem. This group was later sold to Net Manage. Since then Rosh Intelligent Systems has gone through a series of mergers and acquisitions  and is now part of Verint Systems (NASDAQ: VRNT). Read More…
CardScan, founded in 1993
In 1993, Yonatan left Rosh to found CardScan, a company that sold software and a small scanner designed to scan and read business cards while automatically building a searchable address book on a PC. CardScan grew rapidly and became the dominant player in the market, controlling more than 80% of it.  Read More…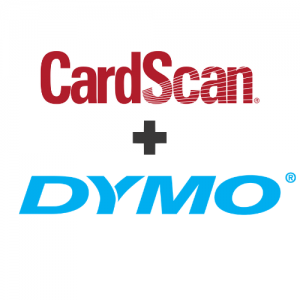 CardScan was sold to DYMO in 2006
After only two years of operation the company became profitable, while having raised less than five million dollars from three local VC investors. In 2006, CardScan was sold DYMO, the electronic office products subsidiary of Newell Rubbermaid.

Zoom Information, founded in 2000 as spin-off from CardScan, became profitable within two years
In 1999, Yonatan started a small research group inside CardScan to explore the possibility of scanning/crawling the internet in order to extract information about people and companies from free text (mainly company websites, news, press releases and other sources). In 2000, the research group was spun off to CardScan shareholders and was financed by a small loan from CardScan. In order to focus on ZoomInfo, Yonatan stepped down as CEO from Cardscan and hired an experienced and talented CEO, Peter Weyman, to take over day-to-day management.
Bizo was founded in 2005 as a spin-off from Zoominfo
In 2005, ZoomInfo published its entire database on the internet, a move that brought tremendous traffic to ZoomInfo. However, it quickly became clear that there was far more value in using the ZoomInfo data in order to target advertising, rather than to advertise directly on the ZoomInfo website. Therefore, ZoomInfo spun another company to shareholders, called Bizo, which allowed targeting advertising. Bizo was headed by two talented ZoomInfo executives, Bryan Burdick and Russ Glass, and was financed by a loan from ZoomInfo (which at this point was a market leader and a highly profitable company).
In 2014 Bizo was acquired by LinkedIn for $175 Million
Bizo grew quickly, and in 2009 raised funding again and continued its rapid growth. In 2014, Bizo was acquired by LinkedIn for $175 Million. Read More…


Zoom Information was sold to Private Equity group Great Hill partners In August 2017 for $240 Million
ZoomInfo continued to grow substantially, and in 2017 it was acquired by Private Equity group Great Hill Partners for $240 Million. Read More…
In February of 2019 Zoom Information was sold to DiscoverOrg, its biggest competitor
After the Great Hill Partners acquisition, Yonatan stayed on as CEO and Chief Scientist of ZoomInfo until August 2018, at which point he stepped down to focus on YLabs initiatives and remained a shareholder and board member. Six months later, in February of 2019, ZoomInfo was acquired again, this time by its biggest competitor –  DiscoverOrg. Read More…


On June 4, 2020, ZoomInfo became a Nasdaq-listed company
On June 2020 ZoomInfo went public and is now one of the largest public companies in Israel.  Read More…
In 1980, Yonatan was honored as a recipient of The Israel Defense Prize. The Israel Defense Prize, also known as the Israel Defense Award, is presented annually by the President of Israel to people and organizations who made significant contributions to the defense of the State of Israel.